There might be tons of people that searching for the best Netflix movies and TV series list every day. No wonder, it is because people consider Netflix as one of the best streaming video services in the world. Netflix provides a very wide range of movies and TV series from around the world include German movies and series.
Learn German through watching German movies or series could be more interesting. Let's be completely honest, it is difficult to learn German. The vocabulary, the grammar, and the pronunciation are tricky. Luckily for you German learners, now you can learn German while doing your hobby: binge-watch on Netflix.
Don't know where to begin? Here are the 6 best Netflix movies and series recommendations to help you to learn German more enjoyably.
P.S If your German level is advanced, you should bite the bullet and watch German movies without subtitles. But even with the subtitles on, watching these best Netflix movies will tremendously help you with pronunciation and get an understanding of the German natural's flow.
1.

Dark
If you are interested in a TV series with Sci-Fi and Thriller genre such as Twin Peaks or Stranger Things, then Dark would be the best choice! Set in the fictional town of Wenden, the story centers on the mystery of a missing child and the interconnected lives of the four families surrounding it.
This one of the best Netflix TV series will mesmerize you by the dark and twisted setting, the intricate storyline, combined with its iconography and visual signs.
Dark, which has 3 seasons released on Netflix, will give you such double combos: an exciting way to learn German and amazing TV series to watch.
2.

Stromberg
Stromberg has similar vibes as The Office. These popular comedy series obtain two German Television Awards, for Best Sitcom and Best Writing.
This German series centers on a sarcastic, selfish, and ambitious supervisor named Bernd Stromberg. In this workplace sitcom, he is the world's worst boss to his beleaguered insurance office staff.
This series might not only help you to learn German but also offers you something to laugh at and to relate to your daily activities.
3.

Türkisch

für

Anfänger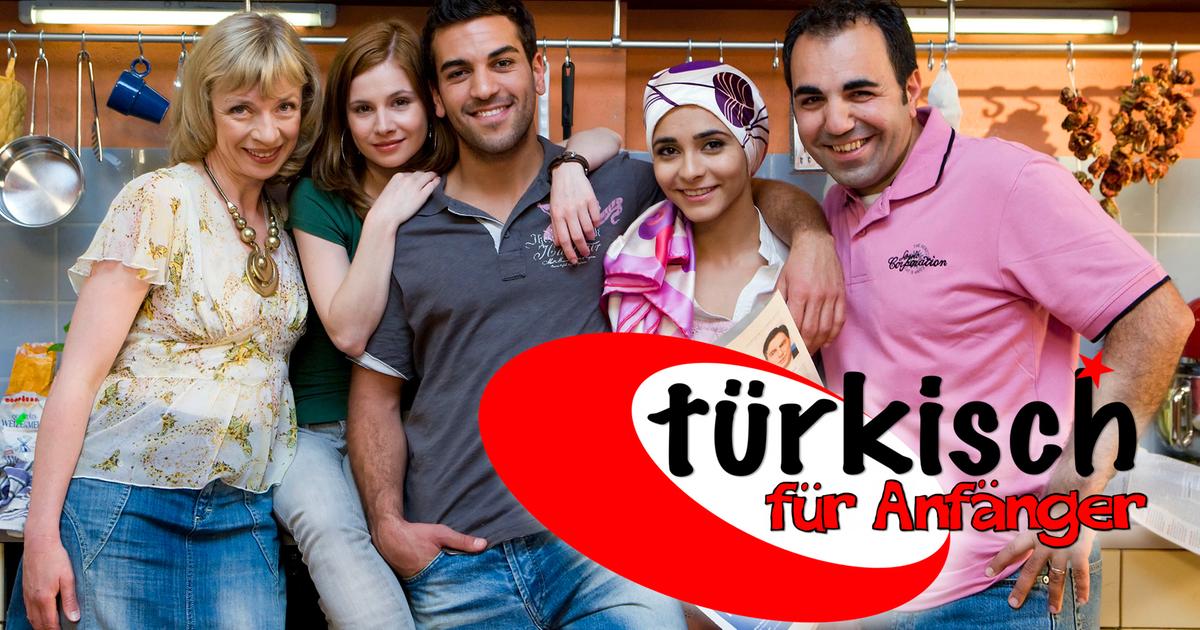 Türkisch für Anfänger, set in Berlin, revolves around 16-year-old Lena, whose life seems to fall apart when her mother is unexpectedly engaged to a Turkish police chief. In this fantastic German series, two cultures clash, not only showing the value of acceptance but also showcasing the realities of modern multi-culturalism with all its obstacles.
This comedy series originally launched in 2006. It has released 3 seasons. But if you can't get enough of this one of the best Netflix series, they even made a movie out of it, and it's available on Netflix.
4. Alles

Ist

G

ut

(All Is Well)
In 2018, the director of this German movie, Eva Trobisch, won the Stockholm Film Festival award for Best Director for Alles Ist Gut, and it's not hard to understand why.
The main character, Janne, is sexually abused by her boss' brother-in-law in this heart-wrenching drama. The incident festers inside her, complicating her career, her day-to-day life, and her relationship with her boyfriend, Piet. She vows to live in secrecy and not tell anyone about what has happened to her.
5.

Kidnapping Stella
This film is a genuine masterpiece of cinema. This film is a genuine masterpiece of cinema. The cinematography is done brilliantly, and the German dialogue is beautiful and meaningful. No wonder why Rotten Tomatoes has a coveted 100% approval rating for this German movie.
This german movie is a remake of the British film The Disappearance of Alice Creed. Two men, Vic and Tom, kidnap Stella, the daughter of a wealthy investor and Tom's former girlfriend, to get ransom money. As Stella proves to be a tough victim and Tom becomes progressively frustrated with the ransom, as Vic refuses to stop his get-rich-quick plan, the plot becomes complicated.
This one of the best Netflix movies is ideal for intermediate learners as it uses a variety of colloquial languages commonly used by trendy German youth.
6.

3

Türken

&

ein

Baby (Three Turks and a Baby)
This comedy German movie follows three brothers whose lives are flipped upside down when one brother has to take care of the baby of an ex-girlfriend after she gets hospitalized. Starring famous actor Kostja Ullmann and German rapper Eko Fresh, the brothers have to set aside their problems to care about something other than themselves, arising from poor financial decisions, bad luck, and the womanizing character of Ullmann.
Three Turks and a Baby draws extensively on the experience of immigrant Turkish families in modern-day Germany. This film is recommended for intermediate or advanced learners because a decent amount of slang is used by the three brothers.

Are you interested to learn German more effectively after finishe

d

your

b

inge-watch on Netflix?
As one of the top 5 language skills in 2021 and used by global successful entrepreneurs, learn German should be one of your considerations besides other languages. Learning through watching German movies is fun but it is less effective. Head over to LingoTalk to learn German in more effective and interesting way!
Netflix
Best Netflix Movies
German Movie
Learn German