As we are approaching the end of 2020, how about taking a trip down memory lane? Do you remember the last trip you had? Or the most memorable trip experience you've ever felt?
Although we might not be able to travel a lot due to the pandemic, at least we still have those memories to cherish. Anyways, have you ever thought about visiting Thailand? Located in Southeast Asia, this country is widely known for its beautiful tropical beaches.
Take a look down below to see our version of the 6 killer view beaches in 'the Land of Smiles'.
Railay

Beach

, Krabi
Isolated from mainland, to be precise in the south coast of Thailand, lots of photogenic beaches await. The most incredible one is the Railay beach. With the warm sparkling water of the Adaman sea, this beautiful white-sand beach alongside jagged rock cliffs is only accessible through boat. Nonetheless, the beach provides you with enough adventurous climbing activities, snorkeling, and the right getaway for those who'd like to chill in paradise.
Phra Nang Beach

, Krabi
Another beach in Krabi has also taken a spot at the charts for the most beautiful beaches across the globe. Although Phra Nang beach may look alike as Railay with its white sands, towering cliffs, and shimmering water, but the one thing that sets them apart is a beautiful cave filled with wooden symbols and offerings. Legend once said that the cave is the home for a mythical sea princess. Prior to going out to the sea, fishermen would visit the cave and make their offerings in hope that it will bring them success in their fishing and protect them from any harm.
Maya Bay

, Koh Phi

Phi
The next magnificent site is the white-sand paradise that was used as a filming set for 'The Beach' (2000). The film stars Leonardo DiCaprio as a young man who finds an odd map during his trip in Thailand, which is rumored to lead to an island paradise. But the bay had already been popular even before the movie for its underwater coral reefs and colorful exotic fish. Inside the bay you can find several small beaches with small and low tides. The ideal spot for chilling and relaxing under the sun.
Bottle Beach

, Koh Phangan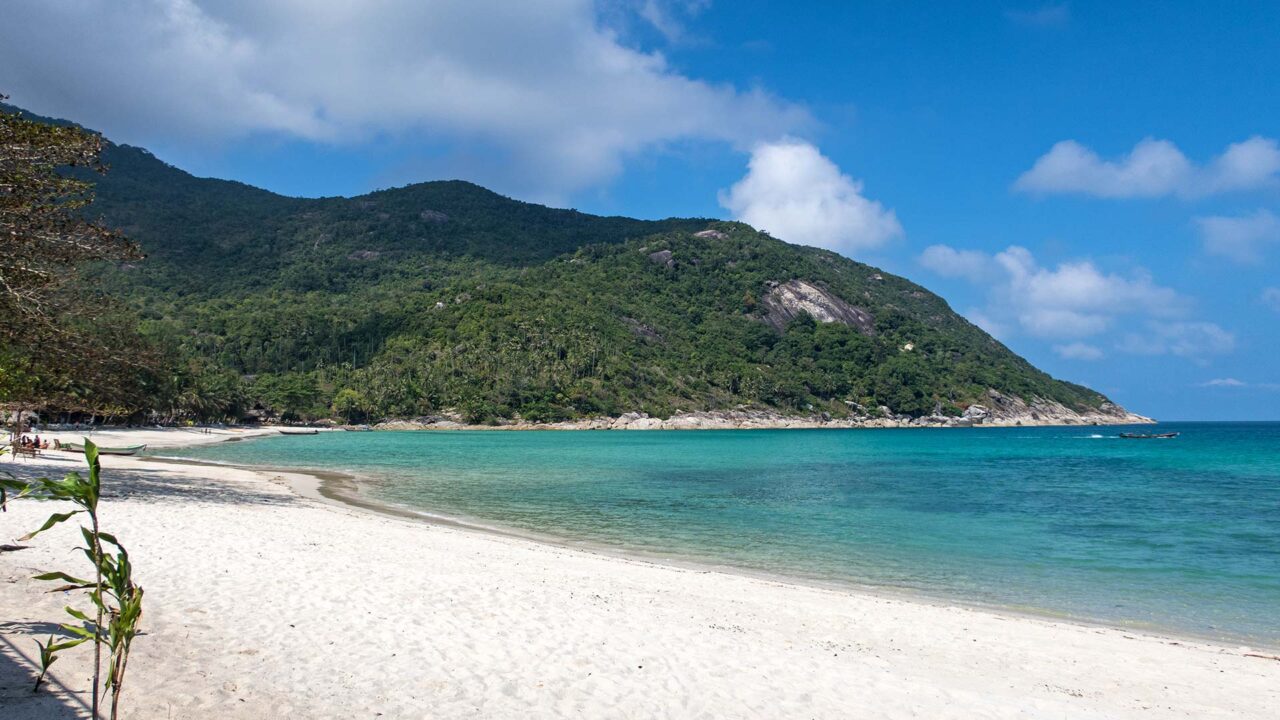 The island of Koh Phangan is quite famous for its sandy beaches consisting of wildlife-filled patches of jungle. One of them is Bottle beach, where you can also view incredible looking hills that oversee the whole island. It's the perfect spot for you who prefer the tranquil solitude.
Karon Beach

, Phuket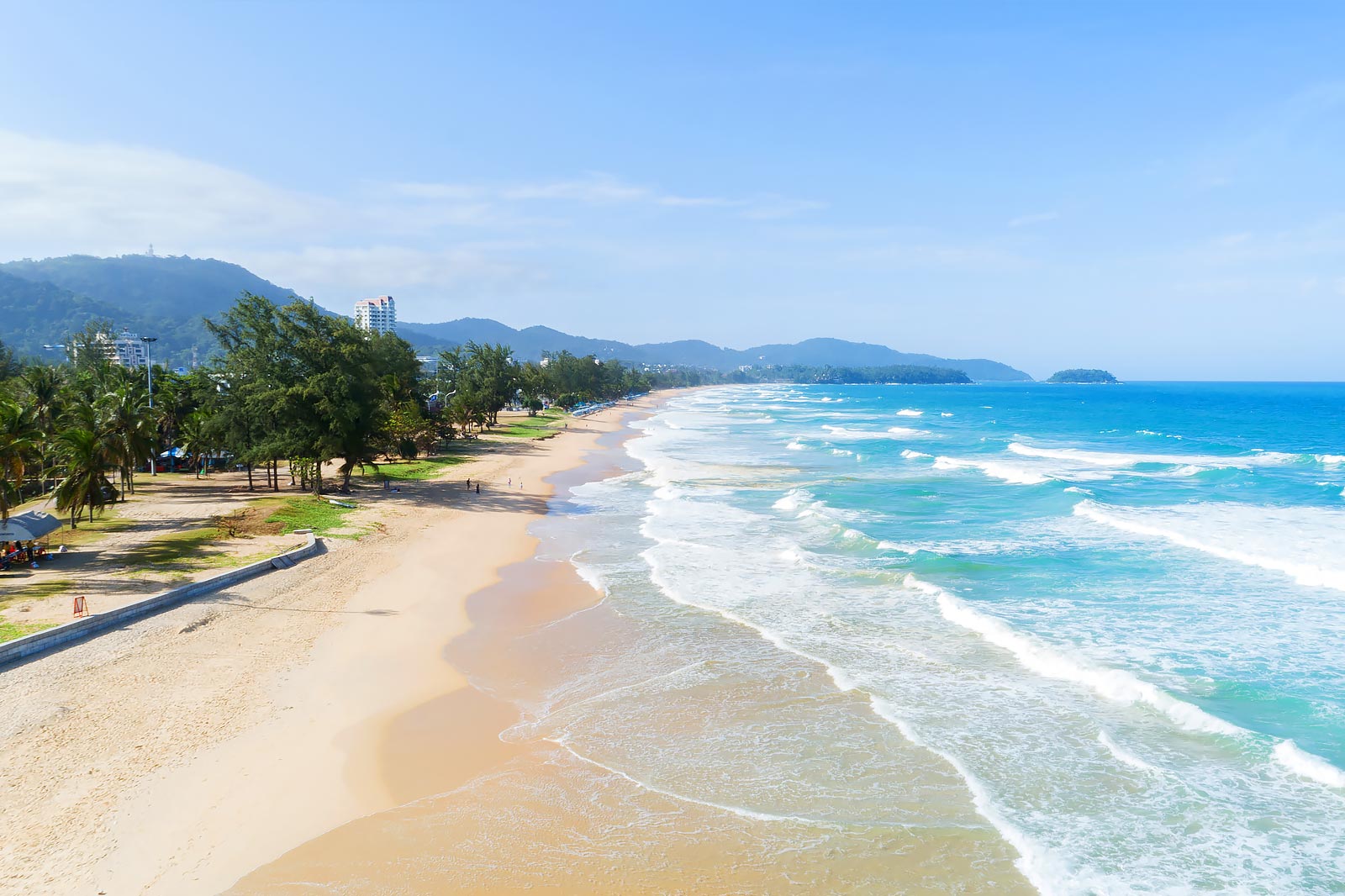 The Karon beach is known to be one of the longest beaches with a span of 5 km. The beach consists of two ends; northern and southern. The northern end is the perfect place for those who'd like to have a little privacy in paradise. Meanwhile, the southern end holds the spot for busy crowds, where you can enjoy a lot of water activities from snorkeling to wakeboarding. The beach is also a nesting place for sea turtles.
Thong Ta-

khian

Beach

(Silver Beach)

, Koh Samui
Set in a little bay just north of Lamai Beach, Silver Beach earned its name from large granite boulders that stood in the water and on land making it look like stunning silver. This stunning beach may be small, but it still provides enough space for various activities. You can experience snorkeling along the rocks of this stunning bay. Not only that, you can also chill in sea kayaks and get a couple of massages in the local beach massage parlours.
Don't forget to mark these must-go-to beaches
During this pandemic, you may have to hold yourself back from going anywhere. But at least you can write these beaches down on the someday travel list. Another tip: how about learning the Thai language for a much more enjoyable trip? Luckily for you, LingoTalk has the perfect course for you right here!
Travel
Thailand
Beaches
Paradise