For some people, music is what keeps you going through the rough edges of life. You may have kept several playlists from several different artists with several genres. But is European pop one of them? Back in the 90s, Europe unknowingly became the go-to place for music biz anywhere since the continent was known to be the best place to produce pop music. In fact, Backstreet Boys recorded and produced their first album in Germany. Guess you could say Europe is where the legendary band became to be.
Back to European pop. The genre was highly renowned for its long legacy of delivering tunes many of us dealt with even from childhood. However, Europop isn't just a single genre which consists of only one kind of music. Instead, each region in Europe has their own unique take on genres we may haven't heard yet.
To get started, how about try taking a look at four of Europe's hottest millennial pop acts from different regions?
Aya Nakamura (French)
The 25-year-old French-Malian pop singer, Aya Nakamura, is best known for her catchy tunes regarding love and friendship through the mix of R&B with danceable rhythms of Afropop. Her stage name 'Nakamura' came from the character Hiro Nakamura of NBC's sci-fi drama series Heroes.
Born as Aya Coco Danioko to a family of West African storytellers and poets, she and her family came to France and resided in the Paris Northern suburbs. The journey to her professional music career began when she released her first single "Karma" on Facebook at age 19. However, it was the song "J'ai mal" which she composed and produced with French producer, Seysey, that skyrocketed her career to fame. The song was posted on Youtube and it gained recognition for more than 1 million views.
In April 6, 2018, she released another song "Djadja" from her second studio album that became a summer hit in France, but also reached international recognition. The song conquered all the charts and radios across the world. In fact, her achieved stardom granted Aya to become one of the performers for Coachella Music and Festival 2020.
While most of her songs are in French, her lyrics are also brimmed with English, Arabic and Bambara, her family's native language. NY Times also described her music as "a cosmopolitan mix that appeals to the younger generation in French who were listeners of American R&B and French rap."
C.

Tangana

(Spain)
Dedicated his whole life to art, little C. Tangana was born in Madrid as Antón Álvarez Alfaro to Galician and Madrileño parents. Tangana's journey to stardom started in 2005 when his freestyle demos began spreading online under the name "Crema". A few years later, Tangana formed a band with his peers of the name Agorazein in 2011. The band released their debut album Kind of Red, which is fully sung in Spanish. However, the band had went on a hiatus since 2016.
As of 2016, Tangana signed with Warner Channel Music as an independent artist. His first single Antes de Morirme with then-girlfriend, Rosalia, became a huge hit in 2018 that it was featured in the soundtrack of Spanish Netflix series "Elite". One of his early big hits released in 2017 called "Mala Mujer" was a huge hit in Spain and some regions in Latin America. It would later be crowned as song of the summer and certified platinum for three times in Spain and gold in the United States.
Recently, he changed his trap and hiphop style into rap-pop and sadcore music with folk elements. Tangana had an ambition to introduce a new version of Latin urban music, which blends rap with Spanish pop in an international scale. On April 24, he released "Nunca Estoy", a well-acclaimed track that reached the top spot on the PROMUSICAE chart, marking his first number one hit in his career.
"My challenge is to make a global impact but with something new and fresh," Alfaro said in his interview with NY Times. "I don't just want to find the same formula."
Lena Meyer-

Landrut

(Germany)
If you're a fan of The Voice Kids Germany, then you've probably seen Lena Meyer-Landrut, one of the best-selling female German singers to emerge in the late 2000s. Growing up as an only child, she started taking initial interest in dancing, particularly ballet and later jazz and hip-hop. Although she never received any formal training in singing, Lena eventually began to take interest in singing and even appeared in several German TV series.
Initially Lena took a part in the talent show, Unser Star für Oslo, a TV program created to select the entry for the Eurovision Song Contest 2010. Her three exclusively composed songs "Bee", "Satellite", and "Love Me" for the show made her set an all-time chart record as the three songs made a debut in the top five of German Singles Chart.
In 2010, her music career rose to fame as she was selected to compete in the 2010 Eurovision Song Contest and declared winner with the song "Satelitte". In the first week of the song release, "Satellite" became Germany's fastest-selling digital release with about 100,000 downloads. Moreover, she was given the second opportunity to represent Germany with "Taken by A Stranger", eventually placing tenth position.
Beyond her marvelous music career, she has been featured as a coach on five seasons of the television series The Voice Kids. In addition, Lena also took part in various voicing gigs from audiobooks to animated films such as Tarzan (2013), Trolls (2016), and Wonder Park (2019).
Dave (Britain)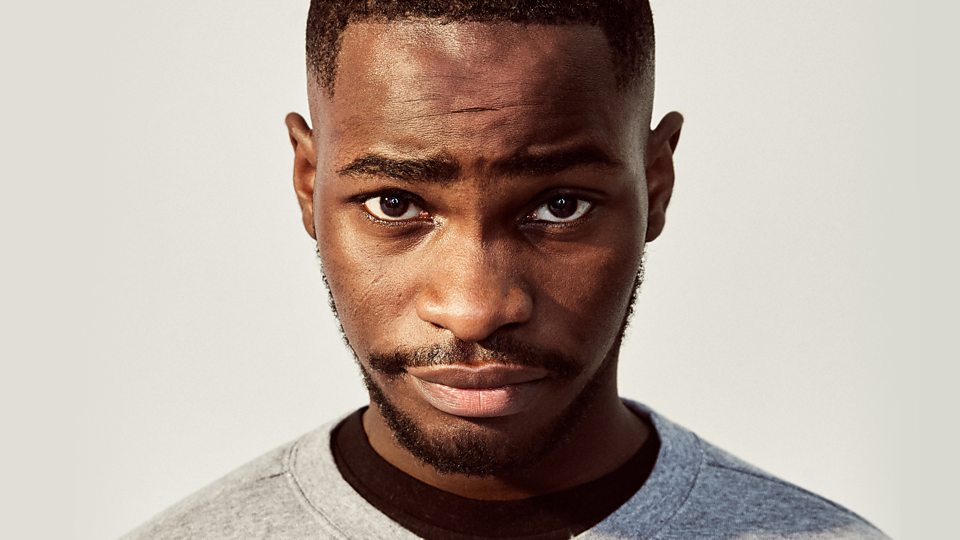 Dubbed as similar to Kendrick Lamar, Dave was the youngest of three children born to Nigerian parents in the Brixton area of South London. Dave, which became his stage name apart from his given name David Orobosa Omoregie, had pursued education in law, philosophy, and ethics eventually left the scene to focus on music. Dave made his debut appearance through BL@CKBOX in 2015 where he dropped a single with just audio on Mixtape Madness called "Mid Summer Night".
After releasing several non-album singles in the following years, Dave launched his debut EP, Six Paths, on 30 September 2016. One of the songs "Wanna Know" gained international attention as Drake premiered his remix version of the song and released it as a single. The song's remix marked Dave's first entry onto the Official Singles Chart.
The following year, Dave released his second EP Game Over in October and the leading track "Question Time" won Best Contemporary Song at the 2018 Ivor Novello Awards. His full debut album Psychodrama released in March 2019 placed number one in the UK, with 26,390 copies sold in the first week. A few months later, in September to be precise, the studio debut album won the 2019 Mercury Prize and later in 2020, Dave won Album of the Year at the 2020 Brit Awards for Psychodrama. According to Metacritic, Psychodrama is also currently one of the top 100 highest-rated hip-hop albums.
Gain the best music experience with

LingoTalk
Those were the 4 current hottest music acts of the 21st century in Europe. Although most of their songs aren't sung in a language that you're all too familiar with, it shouldn't be a problem either, especially in this modern era. LingoTalk provides an all-encompassing language learning platform to help you achieve your future dreams. Another bonus fact: The languages of these famous artists are available in LingoTalk. So, go register now to get the best music listening experience of a lifetime.
European Pop
Music
Culture
Language